For Towns/Cities
Do you promote a fair, festival, or special event that can use more attendance? Then our talent competition program is exactly what you need!
Local talent competes and the public votes. The 'finals' are held at your event. It's a fun, interactive, local, music-filled, marketing tool for your fair, festival, or special event!
CompetitionAlley offers a turnkey program that enables town/cities to run a local 'Idol-style' contest that includes:
Customized website
Online voting
'Live' finals at local fair/festival
Sponsor integration
Features
Customization - Every aspect of the competition will be customized to fit your town.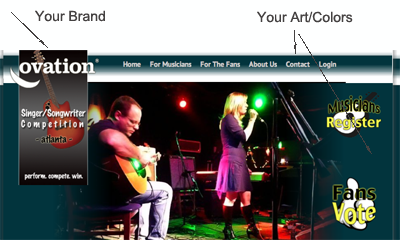 Feature Rich Site - Musicians register and create an extensive profile that provides a great experience for musicians and fans alike.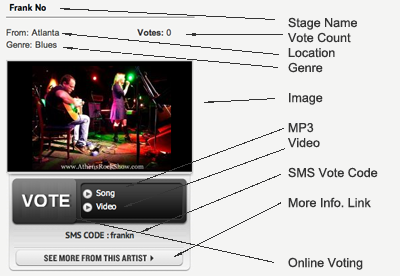 Valuable Prize Packages - We are aligned with the best music-gear companies. We will work with your team to create a compelling prize package.

'Live' Finals - The finals for the competition can be held at your local fair/festival. CompetitionAlley provides a sound system and a master-of-ceremonies. This event will draw big crowds to your fair/festival.
Sponsorship - Local businesses love to sponsor 'high-profile' events. This one has it all! You reach-out to sponsors and CompetitionAlley will add them to the contest website and will promote them at the finals.
Pricing - Contact CompetitionAlley for price information. (It costs less than you think!)
'Live' Demo - CompetitionAlley was recently used as the platform for the 'Fishman Singer/Songwriter Competition.'
This successful promotion had over one-hundred performers create profiles. Over 7,000-people cast their votes through the site.
The contest has concluded, but you can view the profiles of the contestants, listen to their songs, view their videos, and generally get a good idea of how your competition will work.