Radio Stations
CompetitionAlley is a flexible, 'white-label,' platform that enables your station to run an online talent competition. It's an innovative way to provide 'added-value' to your advertisers. The low-cost of the program will amaze you!
Features
Customization - Every aspect of the competition will be customized to fit your station's goals.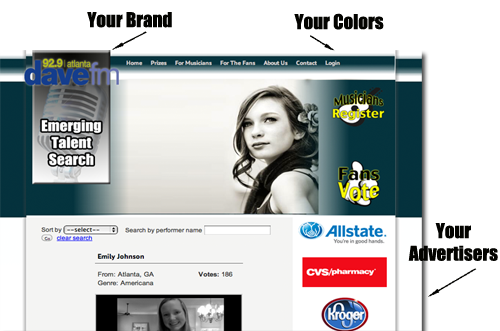 Feature Rich Site - Musicians register and create an extensive profile that provides a great experience for musicians and fans alike.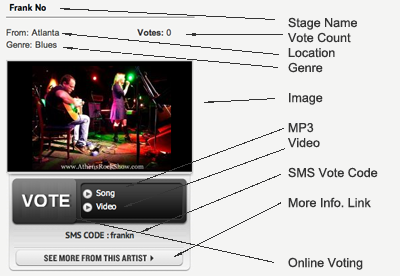 Valuable Prize Packages - We are aligned with the best music-gear companies. We will work with your team to create a compelling prize package.

Pricing - Contact CompetitionAlley for price information. (It costs less than you think!)
'Live' Demo - CompetitionAlley was recently used as the platform for the 'Fishman Singer/Songwriter Competition.'
This successful promotion had over one-hundred performers create profiles. Over 7,000-people cast their votes through the site.
The contest has concluded, but you can view the profiles of the contestants, listen to their songs, view their videos, and generally get a good idea of how your competition will work.